Preventive maintanance.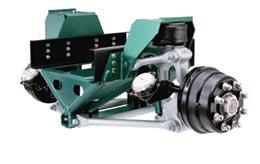 To lube or not to lube
Here are answers to some of the most asked questions and hot maintanance tips you should know to keep your RV on the road safe and sound.
Q: Did you know that most squeaks in your suspension are from dry and weathered rubber or neoprene bushings. A: Neither did most of the places you get your vehicle lubed. We recomend using "ru-glide" rubber lube.It can be found at most auto parts houses and local full service stations. Just spray it on at every lube and away go your squeaks, thereby extending the life of components.
RECALLS: Contact us for a full list of recalls that may apply to your RV. We can also recommend a list of excellent service centers across the country to ensure you are safe on and off the highway.
Q: Does synthetic transmission fluid really make a differance. A: Yes, it does. We have been monitoring the effects of syntec fluids for quite some time now, and have found that transmissions can run as much as 50 degrees cooler under heavy loads and mountainous conditions. Most people we have spoke with have commented that they also experiance smoother operation and increased pulling ranges. So, we have to believe that it is a higher initial investment but well worth it. On an Allison transmission the interval for oil and filter change is increased to every 25,000 miles, rather than 12000 miles. We have also had a lot of good feed back on synthetic engine and differential fluids.We recomend the change AAA+++.
How well does your coach drive.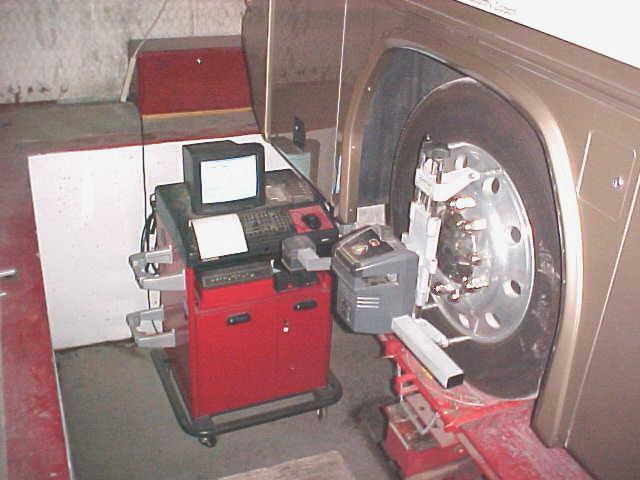 Here is a little test.
1.Does your coach pull to the left or right?
2.Do you feel as if you are fighting the wind on days that aren't windy?
3.Are your tires showing signs of abnormal wear?
4.Do you feel a vibration or "shimmie"?
5. Poor returnability?
6.Does it take excessive effort to steer?
7.Does you steering seem have excessive play (too "loose")?
8.Does speed or braking affect create a change in any of the above conditions?
If you answered yes to any of these you should have a qualified Tech inspect your front-suspension and alignment have them recomend and estimate any repairs. This can reduce costly repairs at a later date and also greatly reduce driver fatique .
Warranties and your Rights
Will after market parts void my warranty;
Many individuals would lead you to believe that this is true because warranty work generally pays less per job then normal work. By spreading the myth that aftermarket parts void a warranty some facilities avoid low paying work, by charging the customer for service work that rightfully should be covered under warranty.
THE TRUTH
Most vehicle owners are not aware that they are protected by federal law under the Magnuson - Moss Warranty -Federal Trade CommissionImprovment Act of 1975.Under this act aftermarket equipment that improves vehicle performance does not void a vehicle manufacturer's original warranty ,unless the warranty clearly and conspicuously states that aftermarket equipment voids the warranty.Most states have warranty statutes,as well ,which provide further protections for vehicle owners.
In Other Words
This means that an authorized facility must honor a warranty and can't deny his legal warranty obligation just because you have installed an aftermarket part.You can find out if any aftermarket parts actually void any of your warranty by checking your owners manual.You will be looking for words like "what is not covered ".Though vague and somewhat negative,it is merely stating that your warranty does not have to cover any aftermarket parts.It does not say that it voids the vehicle warranty.